International Missions
We believe God has called us to minister all the way "to the ends of the earth" as Jesus commands in the Great Commission. There are three ways we can be apart of this call.
Pray for our partners, the people they minister to, and there to be a physical and eternal impact in the community.
Give of our financial resources to support the work of those working on the ground in these places.
Go on a short-term mission trip to be apart of how God is moving worldwide.


Good Samaritan Ministries Uganda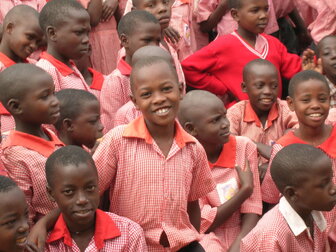 Good Samaritan Ministries Uganda is a group of people from all areas of life whose hearts have been broken for the children of Uganda. Believing that the cycle of poverty is broken through education and empowerment, GSM Uganda works through locally developed and managed centers and schools to provide education, counseling, and other basic services to over 14 communities in Uganda.
To serve with this ministry, there are opportunities to assist at Sam's Attic, a thrift store in Beaverton to raise funds for sponsorship and financial needs for GSM Uganda. You can choose to volunteer once a month or once a week. For more information about how you can pray for and support GSM Uganda, click HERE.


David & Tricia Howell Missionaries Ireland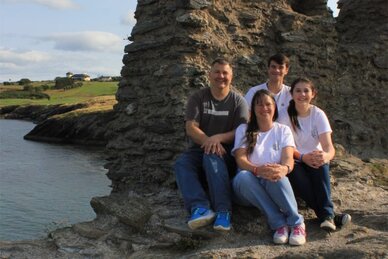 David and Tricia Howell, along with their two kids, began serving in Ireland in 2008. Since they arrived in Ireland in 2008, the Howells have shared the message of grace, hope, and peace with a people they now consider friends. They desire to create a place to worship where anyone can come and seek after the heart of a loving Father.
To find out how to pray for them, read their newsletter, or contribute to their financial needs, click HERE.


Genesis Diez Ministries Mexico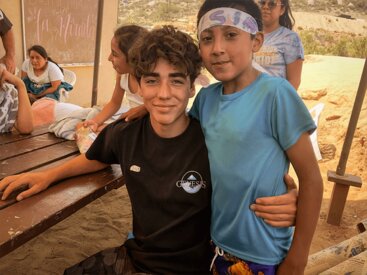 Genesis Diez Ministries is a ministry that loves, cares for, and guides abandoned and abused children to follow Jesus. Their focus is healing opportunities for rescued "orphans" and also a home for abandoned children with special needs. Sherwood Community Friends Church regularly partners with them by sending short-term mission trip teams every other year.
To learn more about their ministry and how you can pray for and support them, click HERE.
Interested in going on a short-term mission trip? Email office@sherwoodfriends.church for upcoming opportunities.